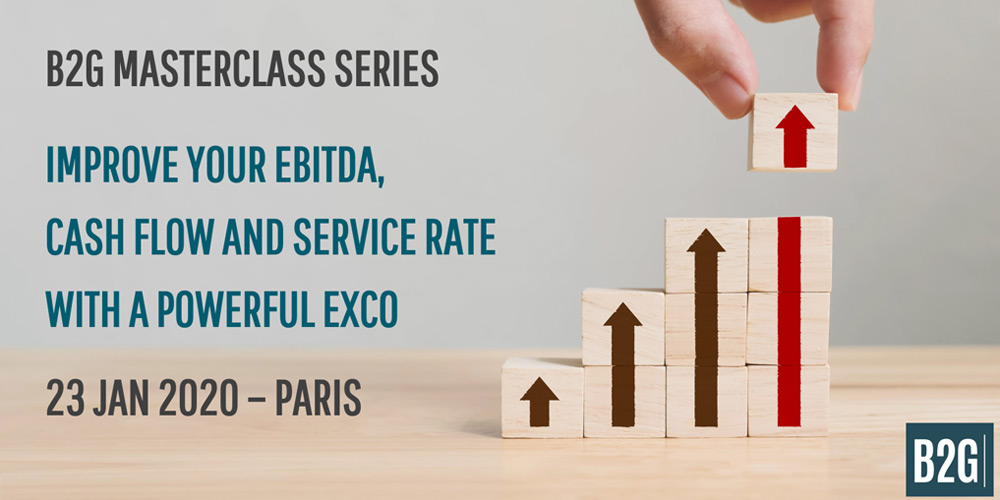 IMPROVE YOUR EBITDA, CASH FLOW AND SERVICE RATE, WITH A POWERFUL EXCO
"Our figures don't match!…it's the nth time we're re-budgeting…Stocks are too high but we still experience shortages…We have this peak activity, every year, at the same time, but it's still the same mess…The level of customer service is unacceptable – deliveries are incomplete and deadlines are too long…Our Excel-based tools are limited and do not allow us to evaluate scenarios…."
As a result, your market share is no longer growing, your operating profitability is being put to the test and ever fiercer competition is threatening your profitability. All in a context where customers are becoming increasingly demanding and the company's stakeholders are finding it difficult to reach a consensus on the right directions to take. 
The S&OP executive is a decision-making, collaborative process across all company functions (from R&D to suppliers to the end customer).  
How can such a management tool solve your business strategy execution problems?   
Our half-day C-Suite S&OP Masterclass in Paris has been designed specifically for senior executives and managers. Offering a 360-degree view through concrete case studies, our Masterclass explains how to mobilize your ExCo in order to make effective decisions that have an impact on your cash flow, EBITDA, ROA or service rate.
The results generally observed are: 
2 to 5% – Increase in turnover
10 to 30% – Improvement of operating margin 
10 to 35% – Reduction of turnaround times  
30 to 60% – Reduction of overstocks and working capital requirements
15 to 40% – Improved service level 
Register here before December 23, 2019 to benefit from a 10% discount with the B2GPASS promo code. For more information, contact Jay Kostos at jay.kostos@b2g-consulting.com.
Profiles of participants:
Session exclusively reserved for ExCo members.